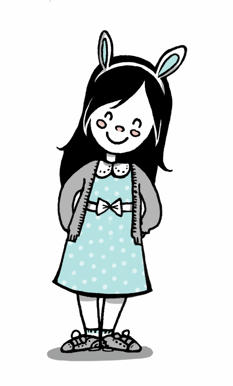 Hello!
Miss Aoki es una ilustradora Española. Amante del color, la naturaleza, los animales, los niños, los cuentos, la magia y la cultura japonesa.
Licenciada en Bellas Artes en la universidad Complutense de Madrid en el 2008.
Trabaja como freelance

y esta disponible para proyectos varios como: Editorial, ilustración de moda,diseño de producto o de logos, diseño textil, dibujo en vivo, storyboard, comic, diseño de personajes, diseño de carteles, publicidad y murales.
_____________
Miss Aoki is Spanish illustrator. Loves color, nature, animals, children, fairy tales, magic and japanese culture.
Graduated in Arts in Complutense University, Madrid in 2008

.
I'm freelance and I am available for various projects such as: editorial, fashion illustration, product and logo design, pattern design, live drawing, storyboarding, comic, character design, poster design, advertising and murals.